While we love our nibble trays for a simple lunch, our newest favorite is simple skewers. Toothpicks make all the difference! Those pictured below are simply turkey lunch meat or turkey pepperoni with sliced, block cheddar cheese.
Add some sliced apples on the side and maybe some chips and you have a meal!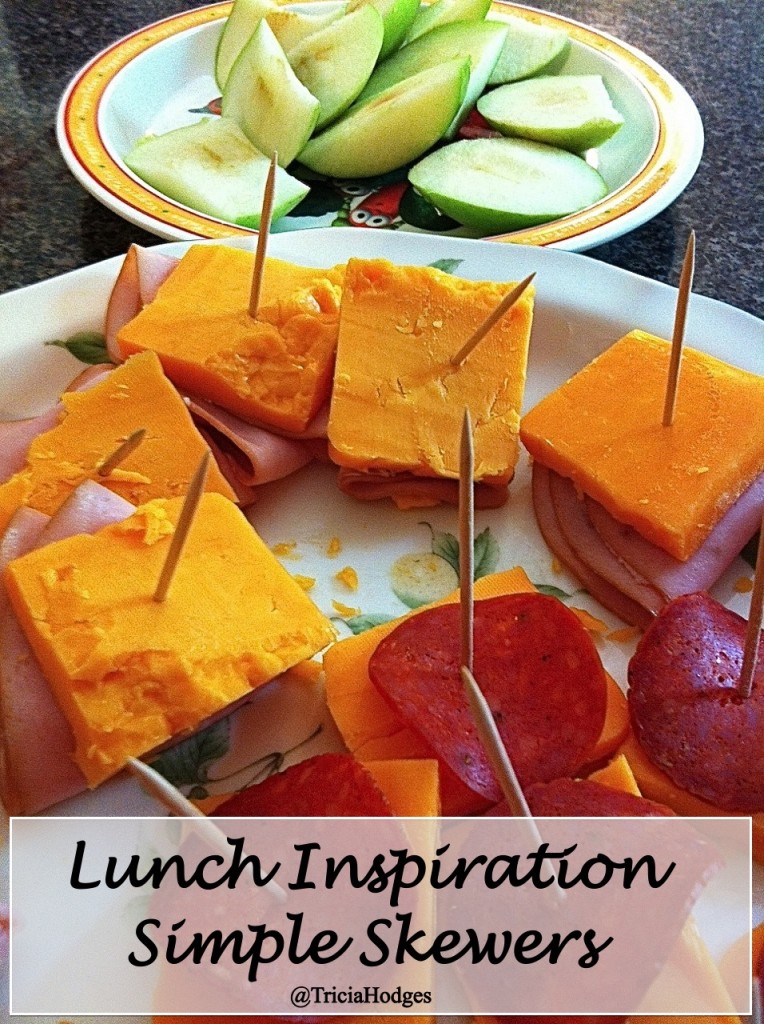 Lunch Meat Skewers Recipe
Ingredients
1/4 pound sliced turkey lunch meat
or 24 turkey pepperoni
cheddar cheese
toothpicks
Directions
Slice cheddar cheese block in small, square portions.
Place cheddar cheese and either sliced turkey meat or turkey pepperoni on a toothpick.
Note: There really are no certain amounts. Make more for appetizers or substitute your favorite luncheon meat.
~Tricia has a Simple Start Guide to Egg and Peanut Allergies. She is saving bucks and her sanity with frugal family recipes and allergy-friendly strategies. You can find her facing a daily dose of chaos substituting ingredients and homeschooling five children at Hodgepodge. Read her FAB story here.