Sweet potatoes in the slow cooker? Yes, please!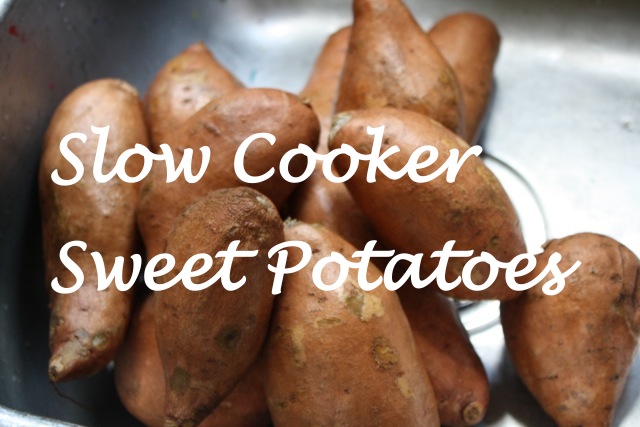 I love those 'fix it and walk away' type meals. Especially a meal that is allergy-friendly! Modeled after Slow Cooker Baked Potatoes at A Year of Slow Cooking, making sweet potatoes the same way is easy.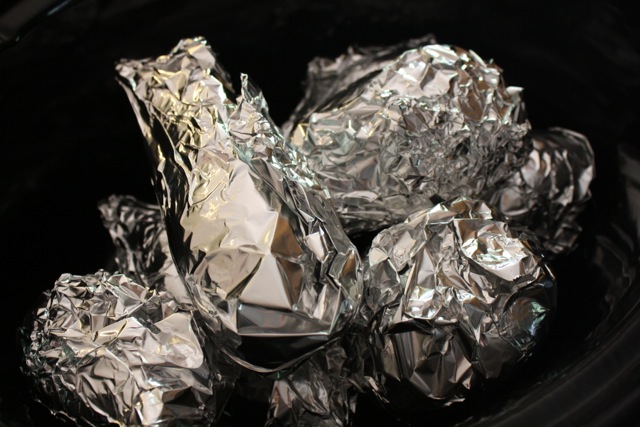 If you bake a bunch of sweet potatoes at once, then you have them on hand for lunches or dinners the whole week!
Slow Cooker Sweet Potatoes Recipe
adapted from Slow Cooker Baked Potatoes
Ingredients
8-12 sweet potatoes
tin foil
Directions
Rinse sweet potatoes.
Pat dry.
Pierce each sweet potato with a fork.
Wrap in tin foil and put in slow cooker.
Bake on low for approximately 10 hours or on high for six. Or until tender.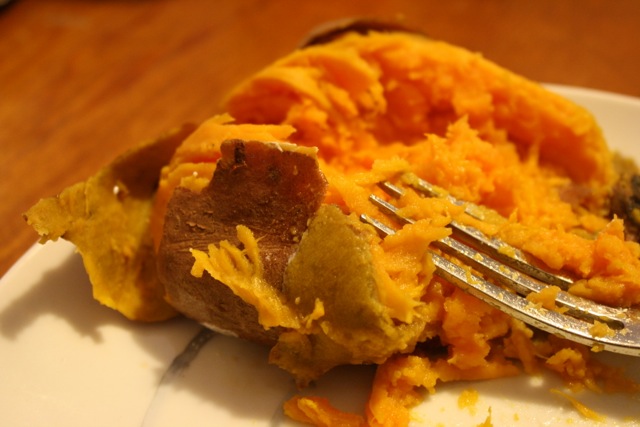 Enjoy!
~ Tricia has a Simple Start Guide to Egg and Peanut Allergies. She is saving bucks and her sanity with frugal family recipes and allergy-friendly strategies. You can find her facing a daily dose of chaos substituting ingredients and homeschooling five children at Hodgepodge. Read her FAB story here.